DAVE BRUBECK QUARTET TIME OUT 200G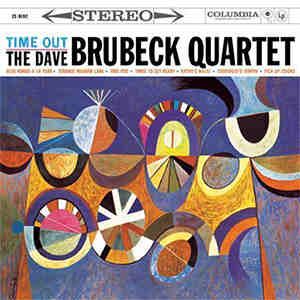 DAVE BRUBECK QUARTET TIME OUT 200G
Analogue Productions and Quality Record Pressings present the definitive Time Out by The Dave Brubeck Quartet, now a 33 1/3 RPM LP. 

Reissued as a gatefold jacket, with rare black and white photos from the Columbia Studios recording session. Heavy-duty chipboard shell stock by Stoughton Printing. 

200-gram LP cut at 33 1/3 RPM by Bernie Grundman and pressed at Quality Record Pressings! 
Musicians:
Dave Brubeck, piano
Paul Desmond, alto saxophone
Joe Morello, drums
Gene Wright, bass

Selections: 
1. Blue Rondo A La Turk
2. Strange Meadow Lark
3. Take Five
4. Three To Get Ready
5. Kathy's Waltz
6. Everybody Jumpin'
7. Pick Up Sticks